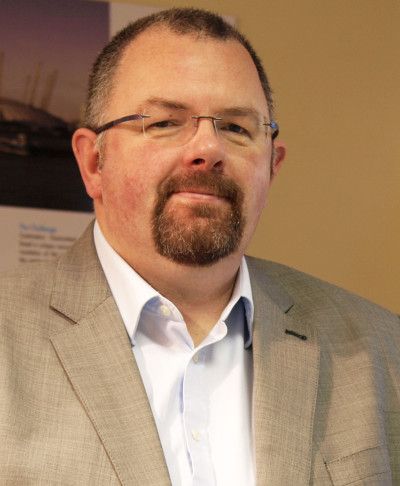 The Construction Products Association's (CPA) chairman John Sinfield has used its annual Spring Lunch to outline the Association's three strategic objectives for 2016 and unveil a new logo.
Speaking before an audience of 500 senior industry leaders and Government officials, Mr Sinfield, managing director of Knauf Insulation for Northern Europe, said: "The change is more than skin deep as there has been significant effort put in behind the scenes to rethink and refocus the CPA's objectives and strategy. More than ever these are clearly centred on responding to the needs of you, the members, and helping your business to succeed."
Mr Sinfield outlined the three strategic objectives as: increasing recognition for the industry; growing the market, and reducing regulatory risk.
He added: "First is the matter of increasing recognition for the industry and your business. The CPA is known as the voice of our industry. That's a turn of phrase that sometimes gets overused, but as the umbrella trade association representing 85% by value of all the manufacturers and merchants, we have a clear mandate from our members.
"When we undertook the market research and asked our members their thoughts on the CPA's ambition to help grow the market for construction products, it sometimes met with scepticism. Could a trade association actually achieve such a thing? Can the CPA really help grow a member company's business? Our answer is yes, if we can provide information or help address those areas which are key to your success.
"Not long ago the CPA published a report which studied the factors underpinning investment in our industry. Our research identified 132 current and pending UK and EU policies and regulations impacting our business, not even counting health and safety, human resources, finance or transportation.
"The sheer number and complexity of these policies and regulations is a risk in itself to business. This is another area where, I believe, the CPA really delivers, though it is not always obvious. Again, a tremendous amount of work is done behind the scenes, day in, day out, protecting our members' interests."
Mr Sinfield spoke following his re-election as chairman of the CPA at the Association's AGM yesterday (19/04/2016). View his full speech here.