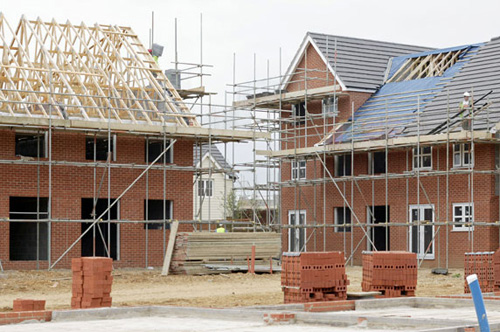 The Government is failing to address the lack of new homes being supplied to the housing market according to the Royal Institute of Chartered Surveyors (RICS), which claims the average number of properties for sale per surveyor has slipped to a record low.
The latest RICS UK Residential Market Survey found the shortage of housing inventory worsened further during July 2015, leading to fewer homes going on sale. Consequently, all areas of the UK are projected to see sizeable house price gains over the next twelve months, despite sales remaining more or less unchanged.
Jeremy Blackburn, head of policy at RICS, said: "This Government has put home ownership at the very heart of its agenda, with Starter Homes and extending Right to Buy the strongest evidence of that ambition. However, this continues to be demand driven and fails to address the real issue of supply.
"A coherent and coordinated house-building strategy is required across all tenures. This should include measures that will kick-start the supply-side, such as mapping brownfield, addressing planning restrictions and creating a housing observatory to assess the underlying economic and social drivers of housing and provide the impetus for solutions.
"The changes brought in through Fixing the Foundations, the Chancellor's productivity plan, were welcome and refreshingly on the supply side – such as zonal planning, dispute resolution for S106 and local plan enforcement. But these alone are not a strategy for increasing housing supply across all tenures."