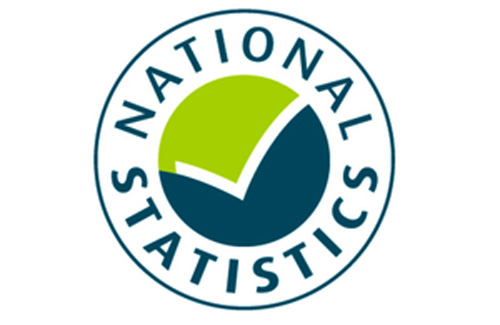 The construction industry returned to moderate growth in June following a slowdown in activity in April and May, according to new figures from the Office of National Statistics (ONS).
The data shows output was estimated to have increased by 0.9% on the previous month, meaning the construction industry has increased by 2.6% compared to the same month in 2014.
On a quarterly basis, the ONS' latest figures show the industry was estimated to have increased by 0.2% in Q2 compared to the first three months of the year. This is a revised figure from the ONS' original estimate published on July 28, which forecast 0% growth for construction.
While this upward revision does not impact on gross domestic product, it does represent the third time construction industry estimates have been rounded up in recent months. Output growth in the construction industry has been revised upwards in April 2015 by 0.5% to 0.0% and in May 2015 by 0.3% points to -1.0%.
Growth in the quarter was fuelled by all new work, which increased by 1%. After a fall in the first quarter of 2015, total new housing increased once again to continue the pattern of growth since early 2013. This was driven by private new housing, which grew by 3.9%, with the latest ONS figures showing the level of total housing in Q2 2015 was the highest on record at £7.1 billion.
The April to June period was also the fourth consecutive quarter of growth in infrastructure, which went up by 0.5%, while public other new work increased by 1.2%.
However, these advances were offset by decreases in all repair and maintenance work, which decreased by 1.2% compared with the previous quarter.
While ONS describes monthly growth for construction as "volatile", the industry continues to show measurably positive annual progress, with output between Q2 2015 and the same period in 2014 estimated to have increased by 2.4%. However, the ONS says it is just the latest in a run of relatively weak growths. The annual rate of increased construction output has slowed from 10.2% in the year to June 2014 and a recent high of 11.2% in the year to December 2014, to 2.6% in the year to June 2015.
This reducing output is reportedly due to a slowdown in housing output growth. In 2014, output in this sector grew by 25.6%, recovering its pre-downturn level of output in Q3 2014. This growth rate has slowed since then, with total housing output growing by just 4.6% in the year to June 2015. This has come as a result of decreases in public housing output, which fell by 9.8% in the year to June 2015, offsetting increases in private house-building and putting downward pressure on overall housing output.
The recent reduction in house-building growth was also measured by the latest survey from Markit & CIPS, which recorded the greatest loss of momentum of all categories of construction in July, with the upturn in activity being the second-slowest since June 2013.