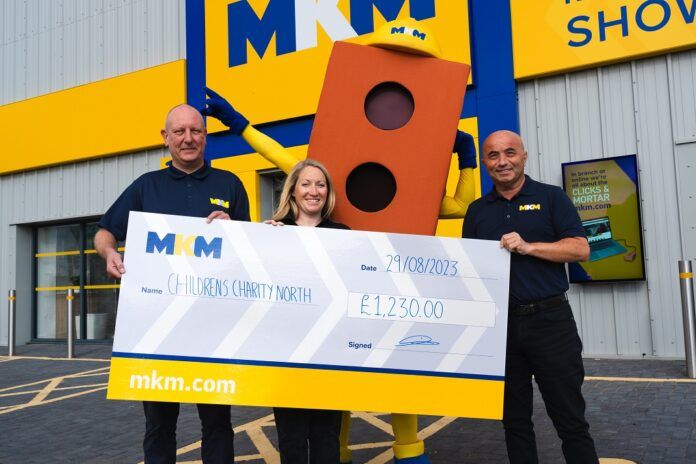 MKM has opened its new Newcastle upon Tyne branch as it continues its nationwide growth plans.
The new branch is the company's 121st and has created 18 new jobs in the local area. This follows a busy summer when MK opened new branches in Chichester, Eastleigh, Wakefield, Wigan and Barrow-in-Furness.
The branch is headed up by branch directors Simon Best and Glen Nicholson, who bring with them a combined six decades of experience in the industry, alongside a wealth of knowledge of the local area and their customer's building needs.
To mark the opening of their new branch, Simon and Glen presented Children's Cancer North – MKM Newcastle's chosen charity – with an initial donation of £1,230.
Simon said: "At MKM Newcastle, we are an experienced team, here to offer top quality products and best-in-class customer service. We have an amazing, hand-picked team, most of whom we have worked with in the past, who offer an unrivalled level of experience and who all share our vision for the branch's success.
"We are well-placed to offer trade customers exactly what they need, especially considering our stunning kitchen and bathroom showroom, which offers a wide range of products and styles to suit all customer tastes, along with a free design service. Offering a host of well-known brands across all aspects of the building trade, we provide an unbeatable range of products, with free delivery and a starting credit limit of up to £1,000."