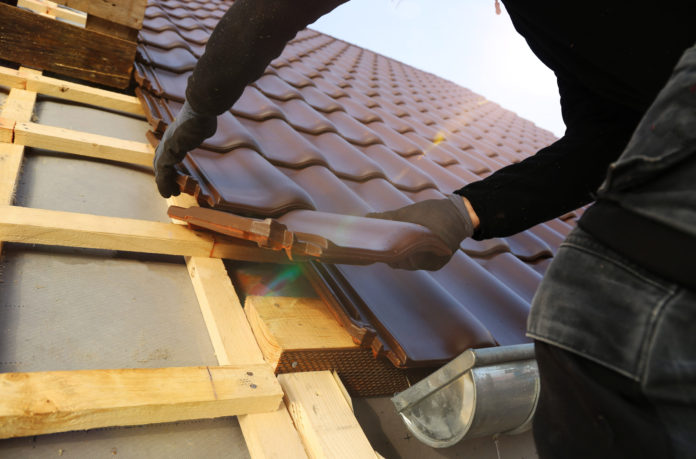 Specialist roofing contractors are wanted for a new four-year framework to supply public sector projects.
The design, supply and installation of roofing and associated works (RS4) framework will allow local authorities, social landlords and other public bodies to source specialist local suppliers that provide roofing systems for newbuilds or refurbishment projects.
The RS4 framework combines two of LHC's previous frameworks, Pitched Roofing (PR3) and Flat Roofing (FR2), to provide a consolidated option for contracting authorities. This framework can be used for public and residential buildings, including schools and universities, high rise multi-occupancy residential buildings and sheltered accommodation.
Mij Rahman, director of procurement at LHC, said: "We've streamlined our roofing framework to make it easier for public bodies to source high quality roofing suppliers and top-tier installers who can work across a wide range of projects. 
"The RS4 framework offers contracting authorities much more flexibility, as it allows them to combine different elements to create the system they want. They can choose metal tile and liquid systems, alongside traditional roofing, which also includes copper, lead or zinc aspects for specialist buildings. Adding solar panels to roof tops is also an option under this framework.
"This framework has a large emphasis on quality. We're encouraging roofing product and system suppliers to partner with established installers with a track record in delivering projects to a high standard to ensure that the level of service contracting authorities receive is first class from start to finish and delivers long-term value for the lifecycle of the building, backed up with robust system warranties."  
Roofing contractors bidding to be part of this framework must be able to supply a range of traditional and specialist roofing systems. There are eight lots in total, but relevant system suppliers can only apply for lots one, two or three, and must work with approved installation contractors for the framework term. The approved installation contractors nominated by successful bidders will then automatically be appointed to lots five, six or seven, providing multiple competitive routes for contracting authorities to call-off from.
Lot four is specifically for traditional pitched roofing installers and contractors who can provide a full design and installation service using a range of different pitched roofing systems & materials.
For more information on how to apply for the RS4 framework, you can contact your regional hub at: www.lhc.gov.uk/contact-us/.