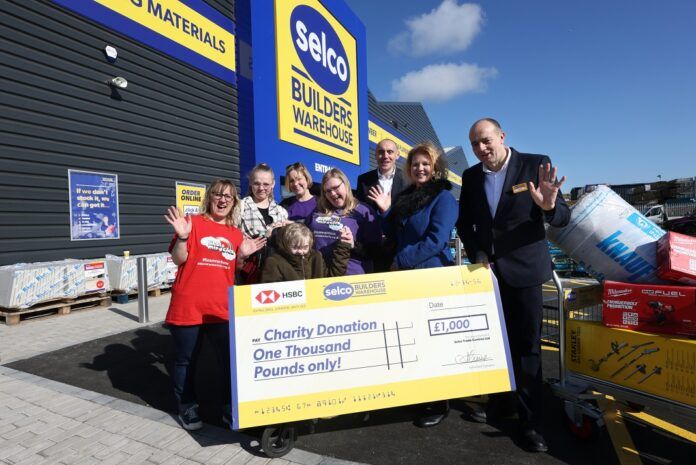 Selco Builders Warehouse has opened a new branch in Peterborough, taking its total number of UK branches to 75.
The official launch of the Peterborough branch saw Selco continue its commitment to supporting the local communities in which it operates by donating £3,000 to good causes – £1,000 going to Little Miracles and the other £2,000 going to Cancer Research UK.
Commenting on the opening, Howard Luft, chief executive of Selco, said: "This is our first branch in Cambridgeshire and the third we have opened across the UK in the last 12 months.
"Expanding our branch network allows us to demonstrate how our unique offering is the perfect one-stop shop to more and more tradespeople across the UK.
"As a genuine multi-channel builders' merchant, we want to give tradespeople the chance to get their building materials in the most convenient way possible to them, whether that be through branches or through our fast-growing digital offering.
"We are here to serve the trade and meet their every need and we are thrilled to be open in Peterborough."