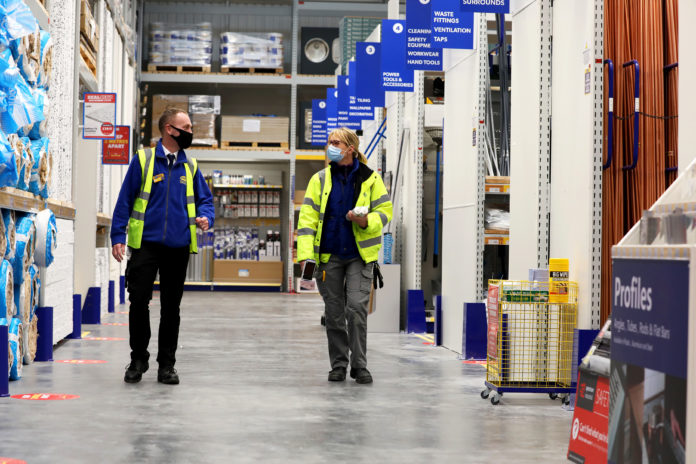 Selco Builders Warehouse has confirmed that it will adopt a strict 'no face covering, no entry' policy at its 69 branches across the UK.
Commenting on the builders' merchants hardened stance, Howard Luft, chief executive of Selco Builders Warehouse, said: "In line with government guidance, face coverings have been mandatory in our branches since the end of July, and the vast majority of our customers have been following that guidance.
"Given the high number of infections currently being seen across the country, we feel it is prudent to take steps towards increasing the enforcement of that policy further.
"Anyone not wearing a face covering, other than those medically exempt, will not be admitted into branches."
Howard continued: "If somebody arrives at one of our branches without a face covering, they will be offered one free of charge.
"Throughout this whole process, the health and safety of colleagues and customers has been the number one priority and that will remain the case."
Despite being able to stay open as an essential retailer by law, Selco closed its operation for six weeks in March 2020 when the first lockdown began to ensure the branch network became COVID-secure. Strict social distancing measures remain in place.