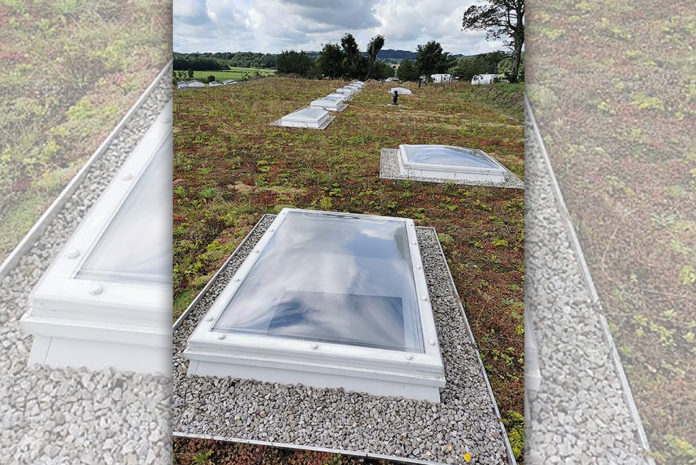 As a company committed to supplying sustainable products, Brett Martin Daylight Systems has announced Environmental Product Declarations (EPDs) for its most popular modular rooflight products.
In addition to EPDs for its industrial rooflight systems, Brett Martin approached the Building Research Establishment (BRE) to commission EPDs for its Glass Link, Flat Glass and Mardome Trade rooflights.
Commenting on the EPD verification scheme, William Mc Dowell, specification sales manager at Brett Martin Daylight Systems, said: "Brett Martin is committed to making a demonstrable effort to reduce both its own carbon footprint and consequently, that of its clients' projects.
"The importance of transparent and independently verified environmental data is increasingly valued both for our existing products and will significantly influence how we develop future low carbon products."
All of Brett Martin's products are designed, developed and manufactured in the UK in its own ISO 9001 quality accredited and ISO 14001 environmentally accredited factories. With BBA certification throughout the range, Brett Martin has built up a reputation for providing one of the best rooflight products, backed by comprehensive technical support, to suit every application. The company also provides special services such as site surveys in advance of manufacture.
Brett Martin is the UK's only manufacturer of rooflights with the three main glazing materials namely GRP, polycarbonate and glass. The provision of unbiased advice together with an extensive range of pitched and flat roof daylighting solutions, means that Brett Martin products are used by roofing contractors for diverse projects in every sector.