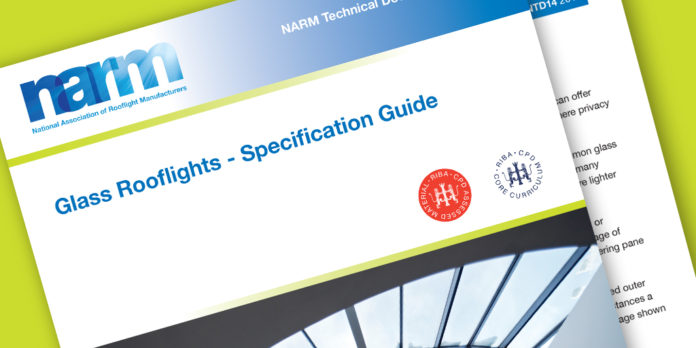 The National Association of Rooflight Manufacturers (NARM) has published a new RIBA-approved CPD document, following approval by the RIBA CPD Providers Network.
This approval takes the current total number of RIBA accredited CPD documents published by NARM, to six, in addition to the Association's online CPD seminar, all of which, can be accessed via the RIBA CPD website at www.ribacpd.com.
NARM NTD14: 'Glass Rooflights – Specification Guide', is a 10-page technical document that covers all aspects of the specification of glass rooflights for all types of buildings across all sectors.
Topics covered in the guide include:
• Common types of glazing
• Safety for building users
• Non-fragility
• Fire regulations
• Limiting excessive solar gain
•   Light diffusion
•   Walk-on rooflights
•   Framed systems.
NARM NTD14 is listed under RIBA's core curriculum subjects under the Design, Construction and Technology section as a document classified as 'General Awareness'.
All NARM technical documents can also be downloaded free of charge from the Association's website at www.narm.org.uk.