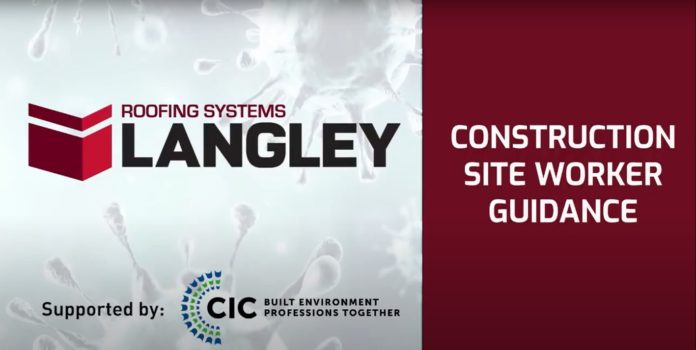 Langley Roofing Systems, supported by the Construction Industry Council (CIC), has produced a short video demonstrating safe and responsible operating procedures for workers on construction sites that are open during the COVID-19 pandemic.
The guidance shows how consistent measures on sites can protect workers and minimise the risk of spreading the infection.
The flat roofing specialist has made the video to show how roofing work and other types of construction can be carried out responsibly and safely by following the government's rules on social distancing.