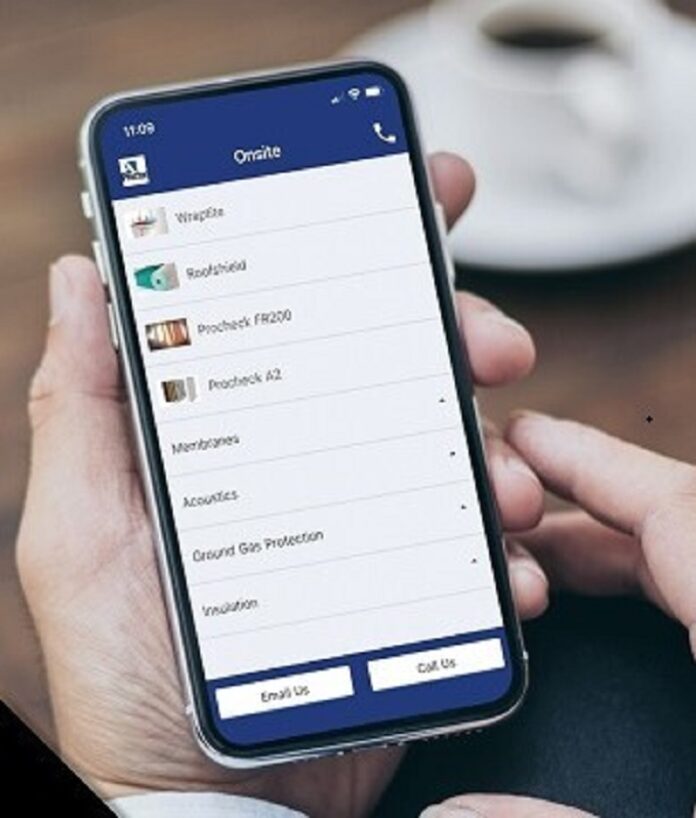 The A. Proctor Group, recognised worldwide for its extensive portfolio of advanced solutions for the construction industry, has launched a brand new online support package for designers, contractors and customers.
Members Area
A new dedicated members area offers designers and contractors full access to all the high-quality technical webinars with downloadable personalised CPD certification for each. In addition, members can easily find and subscribe to the entire library of product documents. By subscribing, the documents will be highlighted in a personal favourites section for quick and easy access and receive notifications when documents are updated. There is also the opportunity to register for early access to the A. Proctor Group's free online u-Value & Condensation Risk Calculator.
Onsite App
The new Onsite App has been developed to assist customers with installing the A. Proctor Group range of products. Available to download as an App (Android only) or on a web browser, the Onsite App provides quick and easy support for customers with installation on site. Customers can access all the company's product datasheets, certifications, installation guides and technical properties. In addition, the application allows users to send installation questions along with pictures or videos directly to the A. Proctor Group's technical team and to request a site visit from a Regional Sales Manager.
The new online support package is another part of the comprehensive dedicated technical back-up focused on providing high-quality advice and support to specifiers and customers from design to construction on site.