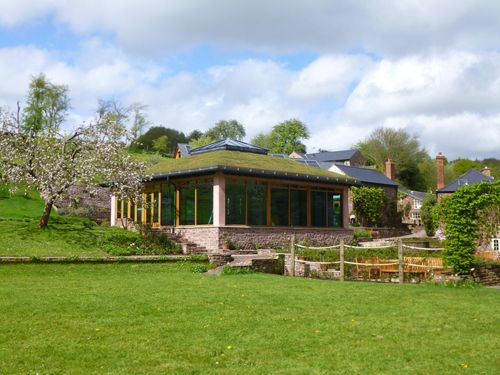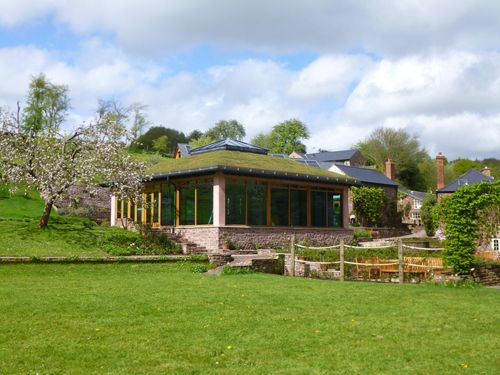 ASHA UK, a peace and reconciliation charity, has used Firestone Building Products' RubberGard EPDM roofing membrane as part of a green roof installation for a new garden based at a Georgian House in Flaxley, Gloucestershire.
The new Eco-Lodge has been constructed within the ASHA Centre's 4.5 acres of biodynamic gardens to provide a space for meditation, watching nature or for use as a breakout space during meetings and educational programmes.
Architect Paul Thornton Building Design specified a green roof for the timber frame building and green roof specialist, Landmark Living Roofs, contacted environmentally-friendly flat roofing specialist, Envirotek, to advise on specification for the warm roof system.
Envirotek suggested Firestone's RubberGard 1.5mm fully bonded EPDM waterproofing membrane for the project and installed a vapour barrier onto the 120m2 plywood roof followed by 120mm rigid PIR insulation board.
The EPDM membrane was then adhered to the insulation board using Firestone's Bonding Adhesive and Firestone's QuickSeam Splice Tape system was used to securely seal the joins.
The company also installed custom-made brackets to the edge of the roof to support the green roof's retaining angle, using Firestone's QuickSeam FormFlash to waterproof these details.
The green roof medium was then installed by Landmark Living Roofs to complete the project.
Neil Jones, from Envirotek, commented: "We have been using Firestone's EPDM roofing membranes for more than 20 years and always feel confident in recommending them for installation where the waterproofing membrane will be used underneath another element.
"The ASHA Centre is a very special and peaceful place and the completed Eco-Lodge reflects its natural surroundings with an attractive green roof that will remain waterproof for decades thanks to Firestone's advanced EPDM technology."