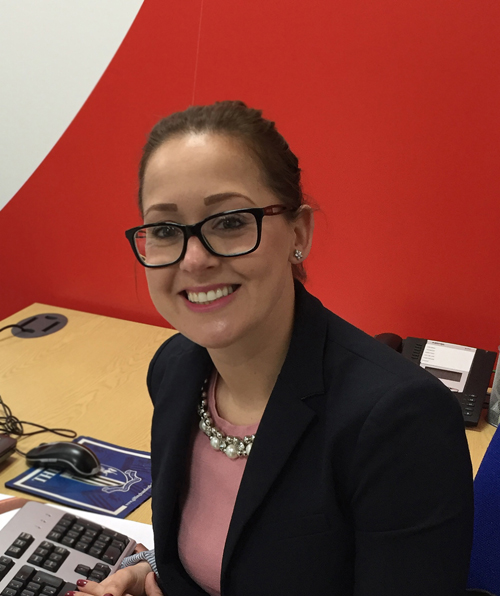 The construction industry is the UK's largest consumer of natural resources and also the biggest contributor of waste. More than 400 million tonnes of materials get delivered to site each year and staggeringly, around 109 million tonnes of this is wasted. In fact, 13% of the materials that end up in the skip haven't even been used.
Therefore, it is hardly surprising that increasing focus is being paid to reducing waste and increasing re-use within building projects, with many main contractors and housebuilders starting to recognise the benefits that circular economy principles could bring to the construction industry.
What is the circular economy?
In a traditional economy we use raw materials to manufacture products that are then disposed of at the end of their life. With the circular economy, rather than there being a start and end point, the lifecycle of a product is cyclical. The useful life of products is extended and materials re-enter the process through re-use, re-manufacturing or recycling.
For members of the European Union, the EU Circular Economy Package sets out some strict waste reduction and recycling targets that must be achieved by Member States by 2030. While it remains to be seen what approach the UK Government will take following Brexit, many commentators believe the UK will have to comply with the circular economy targets to trade with the EU.
When we talk about the circular economy we usually think of consumer goods with a relatively short life. However, many of the resource efficiency principles of the circular economy approach can be applied to the construction industry, where the product is actually the building and all of the construction materials form the components. Some architects and contractors are already starting to consider how to design a building so that at the end of its life, all its components and materials can be re-used, re-manufactured or recycled.
How does this affect roofing contractors?
While this approach is still relatively new to construction, many housebuilders and main contractors are already looking at how to manage and reduce resource use and waste outputs. The increasing use of monitoring systems, such as BRE Smart Waste, are putting more responsibility on sub-contractors to predict and reduce their levels of site waste, with deliverables often linked back to the contract.
Increasingly tenders are asking sub-contractors to demonstrate their commitment to waste reduction, including forecasting waste streams, reducing the amount of waste sent to landfill, increasing the re-use and recycling of materials and improving resource efficiency.
There are a number of areas where manufacturers can support roofing contractors as the construction sector looks to incorporate circular economy principles. For example, we are committed to helping roofing contractors cut their own site waste by reducing the amount of packaging on our products and wherever possible, using recyclable cardboard and plastics for the interleaves, bags and boxes. All our roof tiles are delivered on timber pallets manufactured from FSC certified sources and we operate a returnable pallet scheme, which saves around 1,000 tonnes of timber every year.
At our own factories, we have an ambitious target to divert 100% of waste from landfill – and following good progress in 2016, we are now diverting 100% of waste at three of our five UK manufacturing sites. Much of this material is reprocessed and fed back into the production process with the remainder diverted and recycled for other uses, such as a sub-base for road construction.
As well as cutting waste on site, roofing contractors need to be able to prove that they are considering resource efficiency and using responsibly sourced products is one way of demonstrating this. Responsible sourcing encompasses the complete lifecycle of products, from raw material extraction and manufacturing, to the supply of products to customers and their disposal at the end of life. All of our roof tiles and slates now have the highest 'Excellent' BES 6001 responsible sourcing accreditation.
If roofing contractors need to show they are increasing their use of recycled materials, then we can help them to do this. As well as improving the recycled content of our roof tiles, we also offer a range of fully recyclable fibre cement slates. These are a very good circular economy product because at the end of life, they can be ground down and used to replace limestone and shale in clinker production, essential ingredients for Portland cement, thereby re-entering the construction supply chain and closing the loop.
All of our fibre cement slates have full product lifecycle assessment data available through an EPD and in addition, all of our roofing products already have a calculated carbon footprint rating. The provision of this data enables greater transparency of environmental impacts associated with our products, helping to facilitate a more informed and responsible product choice.
Being able to segregate and identify the raw materials at the end of life is a key part of circular economy building and this requires collaboration throughout the supply chain to ensure materials can be reused. BIM is an important facilitator for this, containing all of the information about products and their lifecycle. We have BIM objects available for all of our roof tiles and slates to help identify the products for their recycling and re-use at the end of life.
As the largest contributor of waste, construction is a key industry in moving away from a traditional 'take, make and waste' approach, towards a more sustainable circular model of re-use and recycling and zero waste to landfill. As housebuilders and main contractors start to look towards their sub-contractors to incorporate circular building practices, manufacturers can support roofing contractors by helping them to cut materials and packaging waste, as well as offering a range of responsibly sourced products to help improve resource efficiency and increase recycling and re-use levels.