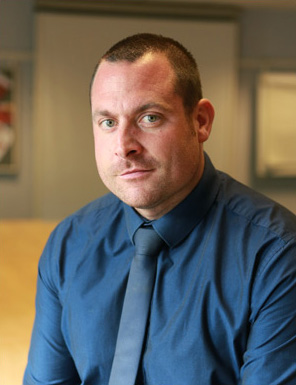 Dry verge systems should be quick and easy to install and if fitted correctly, they can provide exceptional security and weather resistance. However, there has been growing concern that some dry verge systems aren't being fixed securely and following numerous instances of product failure, the NHBC has issued new technical guidance to reduce the number of warranty claims.
The main problem is that the decline in mortar use means the dry verge market is huge and there are many products to choose from. Some of these have been value engineered to make them more affordable and this can have an impact on the compatibility of the products and their ease of fitting. In addition, building practices have changed and our own investigations show that these days the majority of dry verges end up being fixed with the gutter already in place, which isn't always in line with manufacturer instructions.
All of this is combined with an escalating skills shortage, so it's not surprising that the NHBC has identified a number of dry verge fixing concerns:
Problem: eaves closure unit
The eaves closure, or starter verge, should secure the first unit at the eaves and cover the exposed end for an attractive finish. Depending on the design, it can be particularly difficult to fix the eaves closure unit adequately. The NHBC claims department has seen numerous instances where these have become dislodged and, in some instances, impacted on the stability of the intermediate dry-fix verge units.
This is backed up by our own research with roofers, which shows that a lot of them dislike the starter verge fixing methods that many manufacturers provide. A number of common reasons were cited for this, ranging from general over-complexity, lack of visibility when installing, through to the general misconception that the verge will be installed before the gutter, which usually isn't the case and causes an obstruction.
Solution
The NHBC states that in the majority of cases, manufacturers have specific instructions for securing the eaves closure unit and these should be followed, or if unsure then you should seek clarification from the manufacturer.
However, our investigations showed that roofers sometimes struggle to fit the eaves closure units according to the manufacturer's instructions. This means they end up having to improvise to gain a secure mechanical fix, using things like brick ties, to achieve a suitable fix into the fascia or roof substructure.
To help overcome these problems, we have developed a new Universal Dry Verge system, which incorporates a quick starter verge fixing method that can be installed easily, regardless of any obstructions such as gutters. We've designed and developed this in conjunction with roofers to provide an easy-to-install, robust method of securing the first verge unit, even when there are no bargeboards. The new fixing method, which incorporates a pivoting bracket, also provides visible evidence of a correct mechanical fix.
Problem: fixing of intermediate dry verge units
The NHBC has identified a number of reasons for product failure, including tile battens not extending far enough beyond the outer edge of the wall, or bargeboard and inadequate fixings. It warns this may lead to failure of the dry verge system, caused by imposed wind loads and wind uplift.
Solution
The NHBC recommends that contractors should follow the manufacturer's fixing instructions and make sure the dry fix systems and tiles are compatible.
Compatibility is crucial – while many dry verge products are sold as universal, until now none have been compatible with all three main interlocking tile types; large standard, medium format (15" by 9") and large format thin leading edge. We have designed our new Dry Verge with an internal rail system and leading edge hinge, so that it can be used with the majority of popular interlocking tile types from any manufacturer.
We also include annular ring shank nails as standard in our fixing kit, so once they are secure in, they are very difficult to get out, which makes our dry verge very secure.
When doing retrofits, sometimes the tile battens don't extend far enough beyond the wall because they have been cut flush to the gable end under the previous mortar bedded system. To get a secure fit, one solution is to use our Dry Verge refurbishment kit, which includes batten extension brackets.
Problem: gable wall staining
A common problem, which particularly affects some of the cheaper systems, is water leaking out of the verge and getting blown back onto the gable end, causing moss growth and staining. The NHBC has warned that as well as staining, it can leave the gable wall saturated and at risk of frost damage.
Solution
The NHBC recommends that the dry verge system should either:
– Be positioned off the wall (e.g. tile batten overhang)
– Have an integral design feature (e.g. nibs) that keeps the verge unit away from the wall
– Have an integral design feature (e.g. drainage channels) that diverts water away from the wall.
As with our original dry verge product, our new system continues to include multiple unique drainage elements, which help correctly channel rainwater to prevent this gable end staining.
We welcome the new NHBC technical guidance because it highlights many of the issues with dry verge and other dry fix systems, which we have been campaigning about for several years. It is important that all roofing contractors follow the guidance and remember that not all dry verge systems are the same; the differences between them can have a significant impact on performance, durability, compatibility and ease of fitting.