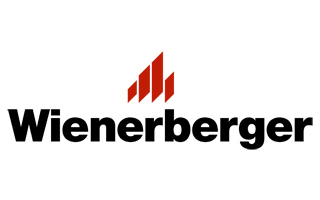 The Broomfleet tile works of Wienerberger has established a valuable partnership with Newport Primary School, collaborating on an energy awareness campaign as part of Wienerberger's ISO 50001 certification.
Staff from Broomfleet originally visited the local school to discuss the importance of energy saving both at home and at work, before requesting the pupils' help to encourage all staff to save energy throughout the factory. In response, the students produced a series of eye-catching posters, carrying slogans such as 'Save Energy, Save the Planet', which are now displayed throughout the tile works.
The project, which the company says has fostered a strong relationship between the school and the local factory, culminated in the school children visiting the tile works to see first-hand how clay roof tiles are produced and the impact their posters have made. With support from the staff at Broomfleet the pupils also created their own handmade Sandtoft roof tiles.
Rob Jennings, production engineer and energy champion at Broomfleet, commented: "Wienerberger is a major employer in the town and many students have relatives working at our factory. It's been extremely rewarding to involve them in our energy saving campaign and inspire the next generation to join the industry."
Debby O'Connell, headteacher at Newport Primary School, added: "The students have all learnt a great deal, not only about the company and industry, but also about the processes involved in clay and what it can be used for. Many of the children have said that it is the best and most enjoyable lesson they have had. The skills they have learnt have been tremendous."
Children from Newport Primary School had the opportunity to create their own handmade Sandtoft roof tiles.