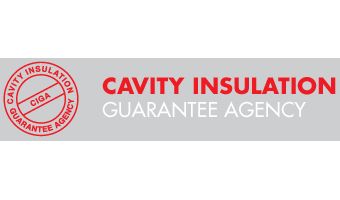 The Cavity Insulation Guarantee Agency (CIGA) has announced that it has made significant steps towards the implementation of the recommendations outlined in its Consumer Champion Review.
The Review, which was launched back in June 2015, and conducted by an independent consumer champion, Teresa Perchard, took place as part of wider efforts by CIGA to improve the experience of consumers who contact the organisation to report a problem with their cavity wall insulation.
As part of its commitment to implement all the recommendations by April 2016, CIGA has announced that it is looking to hire a number of non-executive directors to join its board, for which an advert was published in last weekend's Sunday Times and can be found on its website.
In addition to this – and in a move to improve transparency – CIGA has published the first of an ongoing series of quarterly statistics that it says clearly outline the number and nature of complaints received in Quarter 4 of 2015, and data covering Q1 of 2016 will be published in April.
The agency added that exceptional weather conditions during December and an established installer entering into administration have contributed to the increase in complaints over Q4 and the large proportion relating to water penetration.
Other recommendations that CIGA has implemented include publishing a new Guide to Best Practice as well as updated scheme rules.
This move comes as part of CIGA's promise to provide customers with detailed information on the standards that member installers must comply with and how CIGA operates its complain handling procedure.
Commenting on adoption of the first set of recommendations, Gerry Miller, chief executive of CIGA, said: "CIGA takes its promise to accept the recommendations of the Consumer Champion Review very seriously and that's why we have taken immediate steps to put these changes into place.
"By publishing our new Guide to Best Practice and updated scheme rules, we are helping to empower customers seeking information on cavity wall insulation. The release of our quarterly stats also sends a signal to all that when it comes to being open and transparent, CIGA is very serious indeed.
"Furthermore, recruiting a number of new non-executive directors will enable us to further enhance the independence of CIGA, and ensure that the consumer is the organisations top priority.
"This is just the start however. In a continuing push to make the organisation more responsive to consumers, improve transparency and ensure that no consumer feels let down, CIGA will continue to concentrate its energies on adopting the remaining recommendations outlined in the review."
The Consumer Champion Review is part of CIGA's Change Programme, which was established at the beginning of 2015 to improve customer services. Its response, including a full list of its commitments can be viewed here.